A Luxury Skincare Boutique in Denver, Colorado
At Radiance, we offer the highest quality aesthetic experiences with stellar product lines and a customized approach for each client. Our services are great for both men and women, producing results for luminous skin while encouraging stress reduction. We combine organic ingredients while using advanced technologies to deliver visible results.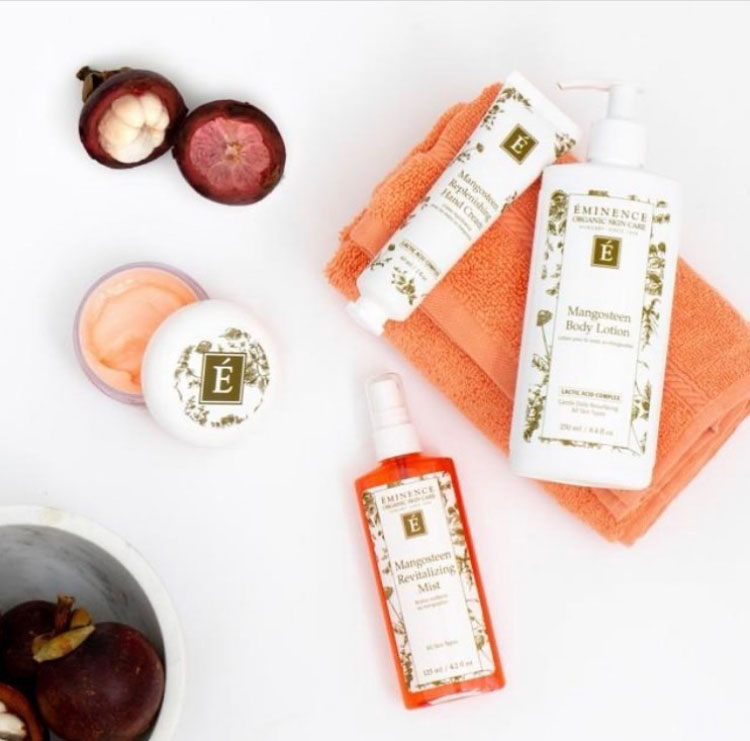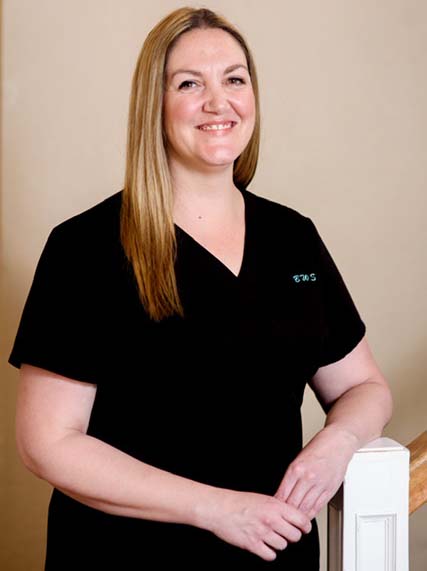 About Radiance
Jennifer has been a licensed esthetician since 2014. She enjoys creating a warm + relaxing environment for every guest. Jennifer is able to make you feel comfortable and relaxed while leaving your skin improved, glowing, and healthy. Because of her 20 years of experience in hospitality and love for the beauty industry she has built credibility and gained loyalty of her clients. Problems with her own skin steered her towards the study of skin care. She will help you realize a skin you can feel great about, will educate you on how to improve it, keep it young and vibrant. She will help you develop a commitment to a good skin regimen that will positively transform your skin.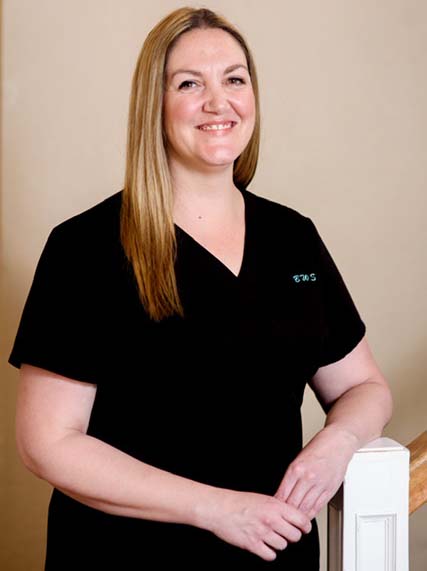 Loved my facial with Jennifer. She was very professional and answered all of my skincare questions. The facial was so relaxing and Ioved all the products she used… especially the strawberry rhubarb mask!

I scheduled an appointment with Jennifer and she was fantastic. She made sure to explain their COVID safety procedures prior to starting and at no point during the hour-long appointment did I feel unsafe or at risk. Jennifer was attentive and was very knowledgeable.
Moving to Colorado from Florida, my skin dry spells that I didn't even know it could! Jennifer was so helpful in her product recommendations not to mention giving me an AMAZING facial.  I scheduled my next appointment before I left so it's safe to say I will absolutely be back!

I loved my entire experience including the receptionist who was so helpful and accommodating! I had the Deluxe Facial and it was an absolute treat. Jenn was very skilled and professional I loved every second of treatment.
Truly one of the best investments I have made for my skin. Jennifer is gifted and she takes time with your concerns and helps you attain your best skin while educating you on best practices. I have been her client over two years and I am grateful for her!

Had the most amazing facial with Jennifer Alvord. She really takes the time to customize your treatment and goes above and beyond to make your experience enjoyable. Will be coming back to see Jen again! Can't recommend her enough!
Jenn is absolutely amazing! By far the best esthetician I have ever had!
I'm so thrilled that I went back to Jennifer to take wonderful care of my skin. I had the most amazing and relaxing facial.

I have been going to Jennifer for my facials for a few years now and I will never leave! The facial experience is incredibly relaxing and she lets me guide how much talking (or none) I'm in the mood for. But she also spends the time with me to discuss by skin care, changes I can make, and things new to try.

Jennifer was gentle, knowledgeable and skilled. My skin feels so much softer and the moisturizer samples given have helped my dry skin. I am new to Denver and this experience was a wonderful welcome to the city. Thank you!

I had not had a facial in years, but a girlfriend was raving about her experience here so I thought I would treat myself during a stressful season. I enjoyed the whole experience much more than I anticipated. The facial was tailored to my skin and comfort level. I left feeling so relaxed and fresh, and proud of myself for finally taking a step toward self care. I highly recommend Jennifer for a facial!

Jennifer is literally my hero. I've never had a more relaxing facial in my life, other than the extractions and the high frequency. But those make you more beautiful so what the heck. She chit chatted just the right amount. (Very important) Most of all she was incredibly knowledgeable and knew exactly just what my face needed. I will certainly be back to see her.
Experiences
ABR Peel, 50 mins, $129
ABR – Always Be Radiant Peel! This SkinCeuticals peel utilizes the power of AHA + BHA acids that reveals radiant skin with little to no downtime. Lactic, Glycolic, Mandalic and Salicylic acids are layered onto the skin for an exfoliation experience that is tolerable, hydrating and leaves you glowing for days. *Not suitable if pregnant or nursing. 
Advanced Corrective Peel, 30 mins, $199
Formulated with an exclusive blend of clinical-grade acids and a maximized peel concentration of phenylethyl resorcinol. This SkinCeuticals peel dramatically diminishes the appearance of discoloration, while smoothing texture and refining the appearance of pores. Restores a brighter, more clarified skin tone. For optimal results, a series of 3-6 treatments every 4 weeks is recommended. *Previous peel experiences required. Not suitable if pregnant or nursing.
Organic Illuminating Peel, 50 mins, $129
Reveal your radiance, naturally. This peel targets aging and hyperpigmentation with a powerful combination of enzymatic and manual exfoliation. Awaken your skin's inner beauty by restoring radiance, reducing fine lines + wrinkles and dark spots. Maximum results are achieved through a series of these peels combined with the Eminence Arctic Berry Peptide take home peel kit.
Pigment Balancing Peel, 50 mins, $149
This medium depth peel targets the appearance of uneven skin tone to improve photo-damage and acne-related discoloration. This Pigment Balancing Peel combines brightening agents with a peeling solution to help reduce visible signs of photo-aging, including fine lines and wrinkles. Improves the appearance of uneven skin tone and dullness by exfoliating surface cells. Decreases the frequency of acne breakouts and fades the appearance of post-acne discoloration. *Not suitable if pregnant or nursing.
Resurfacing + Radiant Facial, 50 mins, $159
This radiant service will leave you with healthier younger looking skin with minimal downtime. Blends dual exfoliation with our organic skincare. The combined microdermabrasion + dermaplane treatment provides immediate results by evening skin tone, refining pores + softening fine lines. Leaves you beaming with silky smooth skin. *Not suitable if pregnant or nursing. 
Micro + Peel, 30 mins, $99
Combining microdermabrasion and peel exfoliation in one treatment experience offers long-lasting results that can increase the anti-aging effects, providing you with smooth and healthy-looking skin. *Not suitable if pregnant or nursing. 
Sensitive Skin Peel, 50 mins, $129
This light peel is a great way to keep your skin feeling hydrated and refreshed, without any irritation. Formulated with lactic acid, this Sensitive Skin Peel gently exfoliates all types of skin and decongests pores.
Smart TCA Peel, 50 mins, $250
SkinCeuticals Smart TCA Peel significantly improves the appearance of fine lines, wrinkles, pore size, laxity, and stubborn discoloration. Trichloroacetic Acid (TCA) is known as the gold-standard ingredient in chemical peeling – as it's a tried-and-tested acid used for decades by doctors. This is the strongest peel in the SkinCeuticals Peel family, so expect up to 7 days of downtime with this amazing peel. *Previous peel experiences required. Not suitable if pregnant or nursing. 
Very Berry Detox Peel, 50 mins, $129
Feed your skin with this organic superfruit antioxidant peel. An ultrasonic deep pore cleanse followed by a plant based peel containing Lactic acid, vitamin c, + enzymes is a magical mix ideal for all skin types. Includes hydrating + collagen peel-off mask to help reduce fine lines + wrinkles. This facial requires no downtime with instant results, leaving you with firmer, more hydrated + plump looking skin.
Classic HydraFacial, 30 mins, $169
This patented 3-part medical-grade treatment also involves a deep cleansing process, thorough exfoliation, extractions and hydration infusion of serums jam-packed with antioxidants, peptides, and hyaluronic acid. Skin is left feeling clean, bright, plump and hydrated with pores looking clear and refreshed. Also great for men looking to clear out blackheads without uncomfortable extractions. *Not suitable if pregnant or nursing.
Radiance HydraFacial, 50 min, $199
This gorgeously effective treatment includes all of the essentials of the classic HydraFacial while addressing texture and pigmentation issues, fine lines and wrinkles. Infusions of customized clinical strength brighteners and potent peptides assist in improving overall skin health and radiance. Includes face massage, treatment mask, eye and lip care and SPF application. *Not suitable if pregnant or nursing. 
Ultimate HydraFacial, 80 min, $249
Experience our most popular advanced facial treatment at the highest level. This HydraFacial includes each step of the HydraFacial MD treatment plus manual extraction as needed, facial massage, and a brightening hand treatment. Your facial concludes with a peel off mask that leaves your skin supremely hydrated, nourished and toned. For those that want it all – this is your go-to facial!
Celluma Red and/or Blue LED, 30 min, $45
Illuminate your skin with a Celluma Light Therapy – choose from Red Light, Blue Light or both! Can be added on to any facial experience except for advanced peels. 
Clear + Radiant Facial, 50 mins $159
Restore balance for a clear + radiant complexion. We customize your clarifying facial to target acne, congestion or hormonal breakouts. An anti-inflammatory probiotic treatment is used for acne-prone skin, while a phytoestrogen treatment will combat hormonally imbalanced skin. Herbal blends will help to soothe and heal the skin resulting in clearer pores that will be easier to maintain with your home routine. *Extractions & Blue LED are included. *Not suitable if pregnant or nursing.
Radiance Signature Facial, 50 mins $139
Designed to provide just the right care for your specific skin type. This relaxing treatment is one of our most popular facials and includes cleansing, deep exfoliation and Red LED to improve skin tone and texture. Our signature massage and treatment mask balances and soothes the skin, finishing with a moisturizer to leave your skin glowing. *Not suitable if pregnant or nursing.
SkinPen Medical Microneedling, 50 mins, $350
Microneedling is a minimally invasive skin rejuvenation procedure that treats the appearance of fine lines + acne scars while improving the skin's tone + texture. The microneedling device causes controlled micro-injuries that stimulate the body's natural wound healing process, which increases collagen + elastin production.
If you've tried all the creams and magic serums and are still looking for an effective way to treat fine lines, large pores, hyperpigmentation, and acne scars, Microneedling is your answer. Microneedling, also known as Collagen Induction Therapy, is the insertion of very fine short needles into the skin which triggers the body's wound healing process, stimulating collagen and elastin production. Experience smoother, firmer, more even-looking skin! Please note: This not a service for expectant mothers, during pregnancy, or during breastfeeding.
The typical recovery involves just a day or two of mild redness and swelling, and any evidence that you've had something done can be covered with a quality tinted sunscreen or mineral makeup the day after treatment. Experience an immediate improvement in skin tone, texture, laxity, fine lines and wrinkles and long term improvement with a series of treatments. Microneedling can dramatically improve the skin's firmness, smoothness, elasticity, hydration, and tone. Visible improvement in aging skin, acne and other scarring, uneven or hyper-pigmented skin and overall tone and texture can be expected. *Not suitable if pregnant or nursing.
SkinPen Medical Microneedling + PRP, 75mins, $650
Medical Microneedling with PRP is also known as a 'plasma facial'. By combining Microneedling and Platelet Rich Plasma (PRP) into one procedure, new collagen, blood vessels, + fatty tissue are produced to heal the skin faster than with just Microneedling alone.  This treatment is excellent for those with skin texture problems, acne scarring, or just looking to rejuvenate their skin. *Not suitable if pregnant or nursing.
Deep Pore Cleanse Facial, 50 mins, $109
A deep cleansing facial is a good choice if your skin lacks moisture and is prone to breakouts. This facial will detoxify your skin and help to eliminate blackheads and congestion while restoring its natural moisture balance. We use ultrasonic exfoliation and high frequency to deep cleanse pores and reduce the appearance or blemishes, leaving skin smooth, fresh, and perfectly prepared for product application.  Recommended in a course of treatments to achieve maximum results.
Marine Firming Facial, 50 mins, $129
If you are looking for intense hydration and radiance – this facial is for you!  Organic marine peptides help prevent the breakdown of collagen and elastin. This unique facial has a beneficial effect on the tone and texture of your skin and ushers in a sense of youthfulness. The skin nourishing session incorporates micro-current lifting technology that effectively addresses saggy spots by restoring tension and elasticity. The amazing benefits of the marine ingredients are combined with lifting massage techniques, leaving skin visibly plumped and lifted.
Dermaplane Facial, 50 mins $129
Dermaplaning is a gentle, safe, and effective form of exfoliation that also removes dead skin. This painless procedure uses a scalpel to safely scrape off the top layer of skin and works well for most skin types. It's exceptionally great for drier skin types and peach fuzz removal. It allows easier penetration for skincare products and results in a flawless canvas for makeup. You'll immediately look more radiant and have better skin tone and texture. After just one session you'll see improvement in your skin's appearance and texture.
Microdermabrasion Facial, 50 mins, $129
Microdermabrasion is a non-invasive resurfacing treatment that physically exfoliates the skin. It is an ideal choice for those who want to improve the appearance of sun damage, wrinkles, fine lines, age spots and acne scarring with minimal  downtime post-treatment. Experience a deep cleanse, diamond tip exfoliation, treatment mask, massage,  hydration and SPF.
Men's Facial, 50 mins, $109
Deeply cleanses, hydrated and smooths your skin, leaving your complexion instantly energized and refreshed.  Includes double cleanse, facial exfoliation, steam towels and extractions, facial massage, mask, and scalp massage.
Mother Nurture Facial, 50 mins, $109
If you think your pregnancy has you glowing now, just wait until you finish with this facial. This pampering facial uses organic products that are safe for pregnant and nursing women and targets your individual needs during this special time. Includes an in-depth skin analysis, cleansing and exfoliation of the neck, face, and décolleté, mask, and massage leaving your skin hydrated, nourished, and healthy!
Organic Custom Facial, 50 mins, $109
Indulge in our organic facial to experience results specific to your skin's needs. Cleansing and exfoliation combined with hydrating treatment masques work together to soothe and refresh tired and dehydrated skin. This treatment will help boost antioxidant activity, promote hydration, and form a protective moisturizing barrier against the dry Denver climate common at our elevation. Ideal for those that may have skin sensitivities and are seeking an organic and natural alternative for their skin.
Sensitive Skin Facial, 50 mins, $109
Sensitive skin can be caused by a variety of factors like environmental damage, rosacea, acne, and genetics. Facials for sensitive skin can improve complexion, reduce inflammation and boost your skin's immunity which will help prevent future irritations. Expect a gentle touch and soothing products with ingredients formulated to reduce redness and calm inflammation. Depending on the severity of sensitivity, your esthetician may avoid doing any extractions.
Ultimate Radiance Facial, 80 mins, $169
Restore skin's vitality and reveal a bright, smooth and radiantly youthful-looking complexion. A must-have treatment for the ultimate in relaxation and results. Includes a double cleanse, anti-aging peel treatment for the hands, a skin radiance mask, age-defying rose quartz massage, lifting mask, and scalp massage. The ultimate facial experience to reveal your ageless radiance!






Our Location
We are located in Denver's Skyland neighborhood, just north of City Park and the Denver Zoo. Driving Directions